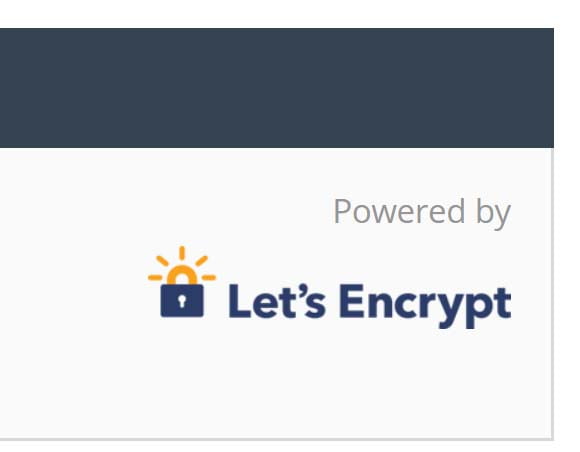 All Webhostpython.com plans comes with FREE SSL certificates for life. Our WordPress Power hosting plans that come with Plesk make it very easy to issue your own SSL certificates. To issue a LetsEncrypt SSL certificate, simply do this:
Log into your Plesk Panel and go to Subscriptions. Click on the subscription/website you want to add an SSL certificate to. This will bring up that websites primary page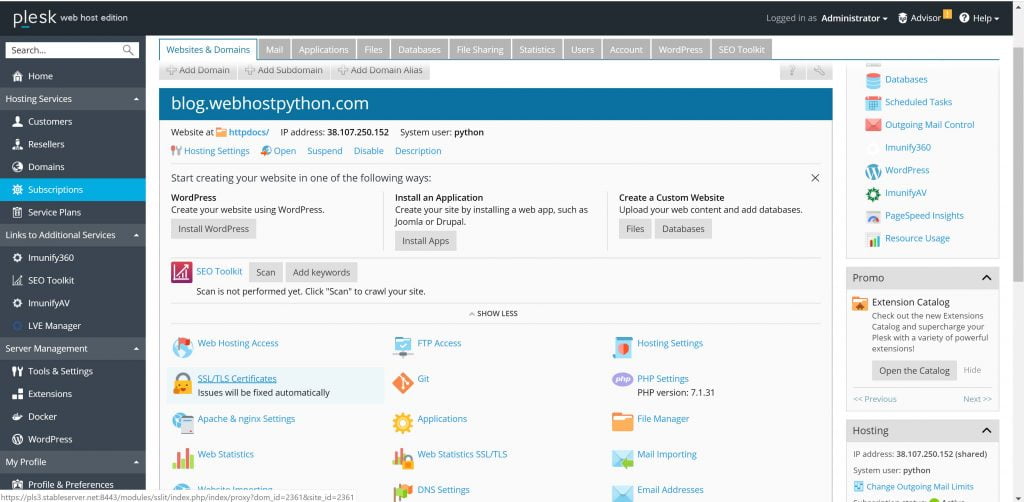 Then click on "SSL/TLS Certificates which will take you to the LetsEncrypt SSL page. Then, click on Get it Free.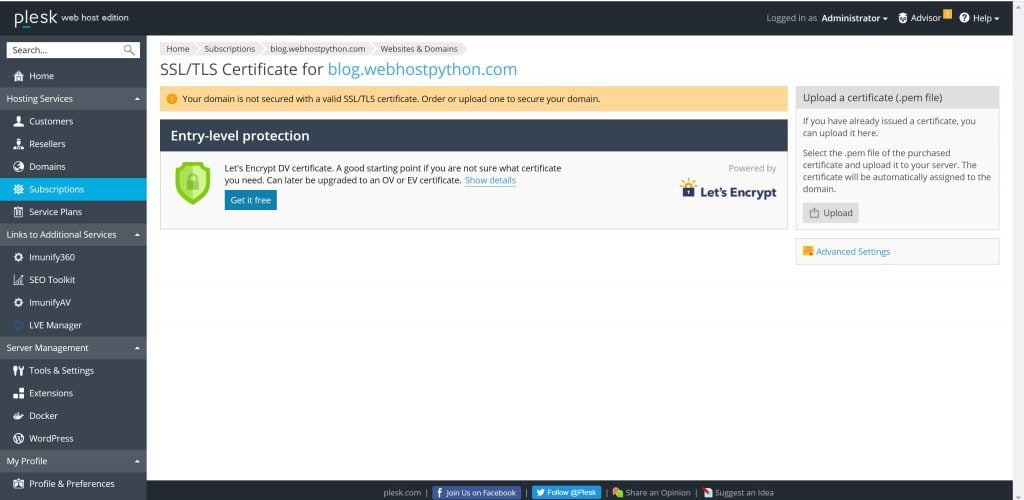 Now, put a check mark next to the two boxes to secure www.yourdomain.com and yourdomain.com as well as your webmail for secure email access. Then click on Get it Free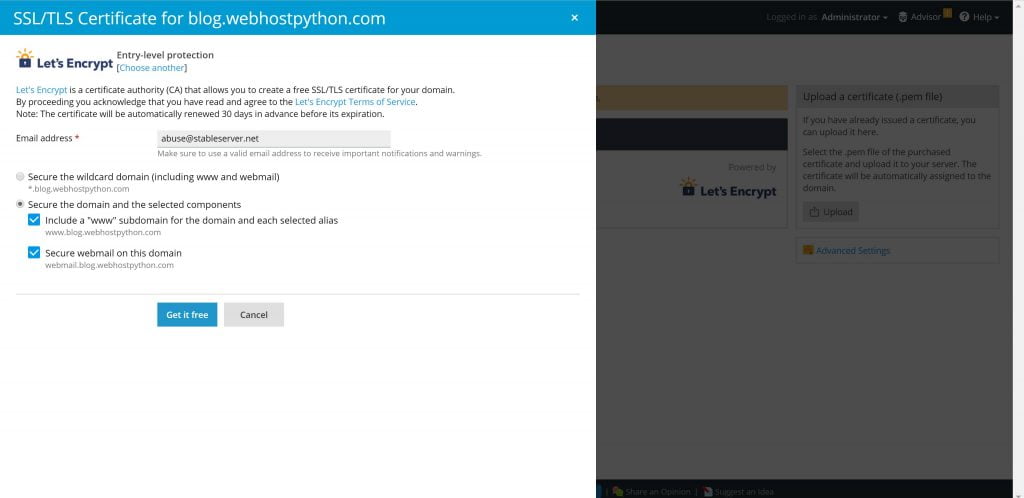 That's it! It could take up to an hour for the new SSL to begin showing. If after an hour your website still shows as insecure, try to visit the website in an incognito tab to make sure it's not cached in your browser. If you still get the insecure page, open a ticket with us so we can get it fixed for you. Thank you!