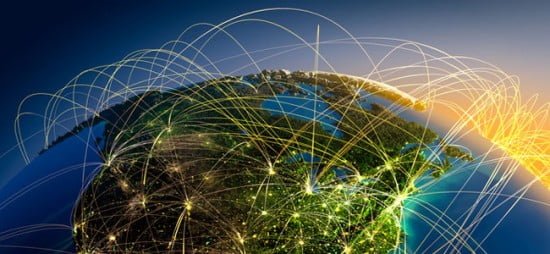 Webhostpython released a new line of shared and reseller hosting plans called WordPress Power hosting plans that are based on the extremely powerful Plesk control panel. We understand that most of our customers are used to using cPanel and do not know how to get the most out of the Plesk control panel, to get past issues that may crop up, and many other things.
We've created this as the ultimate guide to getting you up to speed, with links to other tutorials and important information pertaining to your new plan
Enabling LS-Cache to make full use of Venom Power!
LS-Cache is the fastest WordPress caching system in existence. Enabling the plugin in your WordPress installation is vital to making sure you get the most out of your Venom Powered plan, and to accomplish extremely fast website loading speeds for your visitors
Creating a Staging environment using WordPress toolkit
Creating a staging site for your WordPress website is extremely easy to do. You can work on your WordPress website, try new plugins/themes without fear of them damaging your 'live' site. Then, if you're happy with the change, you can easily apply everything from the staging site to your production site!
Email setup on your iPhone, Android, Outlook with proper settings
Setting up email accounts is very easy to do but is a bit different than what you're used to with cPanel. Follow this guide to learn how to do this without running into any issues. This guide shows you from the ground up how to correctly setup email and the correct settings!
SSL – How to issue SSL certificates to your websites
All Webhostpython.com plans come with free, unlimited SSL certificates. You can issue these SSL certificates yourself very easily, as long as your domain is already pointing to our server. Make sure to update your nameservers before following this guide to make sure your SSL is issued correctly!
Creating a New Hosting account for yourself or a client – The equivalent to 'Creating a new cPanel for a new customer" in Plesk
When logging into Plesk for the first time, you will see options to create domains and also Subscriptions. What are Subscriptions? What are domains? How do I create a new account for a customer so he or she can log into their own control panel like they used to with cPanel? This guide explains it all from start to finish!
Plesk – Video tutorials on accomplishing everything WordPress!
WordPress Toolkit – Creating a WordPress website
WordPress Toolkit – Securing your WordPress website
WordPress Toolkit – Managing Plugins & Themes
WordPress Toolkit – Staging & Production
WordPress Toolkit – Keeping up to date
Features – Other Features that come with your plan!
Our WordPress Power hosting plans are by far the most feature-rich plans we have ever had here at Webhostpython.com. Your plan comes with
WordPress Toolkit
Joomla! Toolkit (click for details)
SitePad Premium Website Builder (click for example of themes!)
Website Preview – Preview websites before updating DNS!
Venom Power
NVMe SSD Drives – The FASTEST SSD drives in the industry!
Imunify360 Total Protection!
WordPress toolkit – Known Problem, Reported Bug!
One of the biggest bugs we have encountered when migrating customers from cPanel or from other hosting platforms is that their WordPress websites do not show up in the WordPress toolkit. It's as if the WordPress installation did not exist at all! If this is happening, please contact support so we can immediately fix this. It's a very easy fix that will open up endless features due to the powerful, versatile WordPress toolkit that you will have access to.