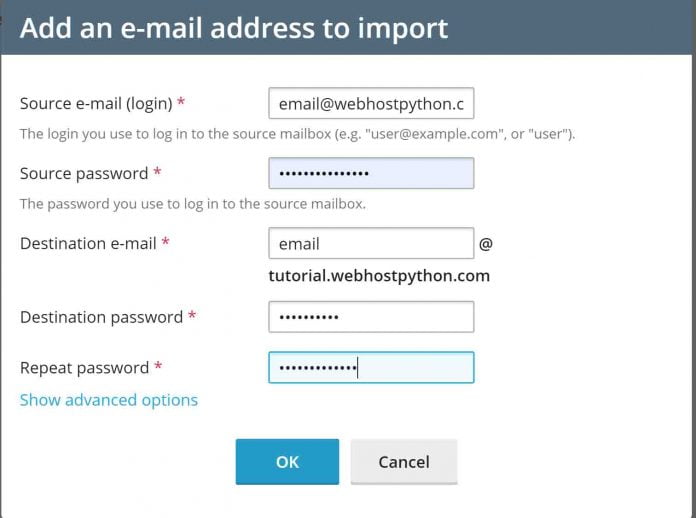 Importing emails from another server or from another provider is quite easy to do here at Webhostpython, especially on our Plesk powered plans. To import email from another server or another provider, do the following
First log into your control panel here and go to the home page of the subscription/domain you want to import email for and click on "Mail Importing"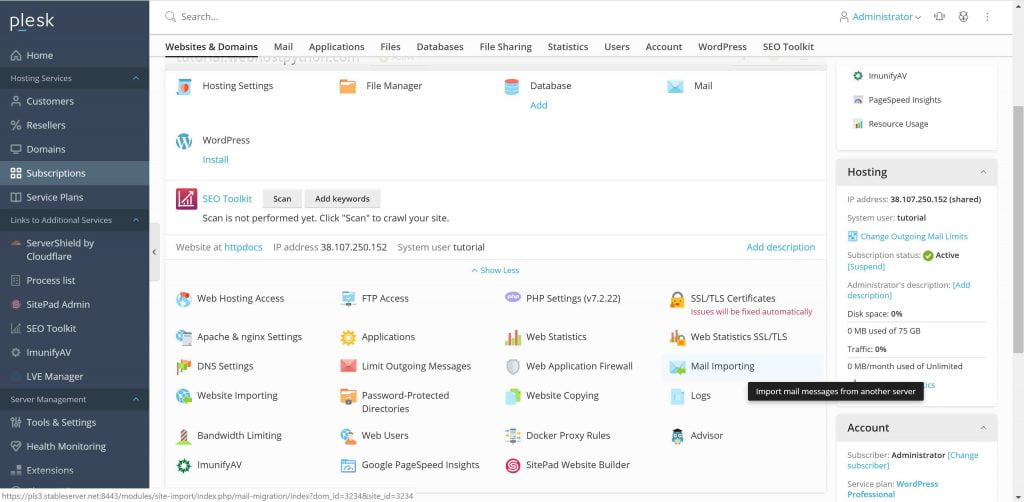 2) Then, click Import Mail messages

3) Next, fill out the form. You will want to put in the email address of the account you want to import emails FROM and the password as well on the source settings. For the destination settings, you will want to put the email address you want to import them TO here on your Plesk server as well as the password. The email account does not need to exist, this process will create the email account for you. If you run into problems where it cannot automatically create the email account here in Plesk, then go back to your mail settings, create a new account, and then come back here. Then fill out the details of that email account you just created and want to import emails into.
Then click on OK and that's it! It will import all of the emails from the remote server into your email account here.
Now, this is important! If your domain is already pointing to our nameservers here, you will need to click on Show Advanced Options" and fill out the information related to the remote server "Source IMAP host" so that it knows where to grab the emails from. If you don't know this information, ask your old provider for it or just use your old providers IP address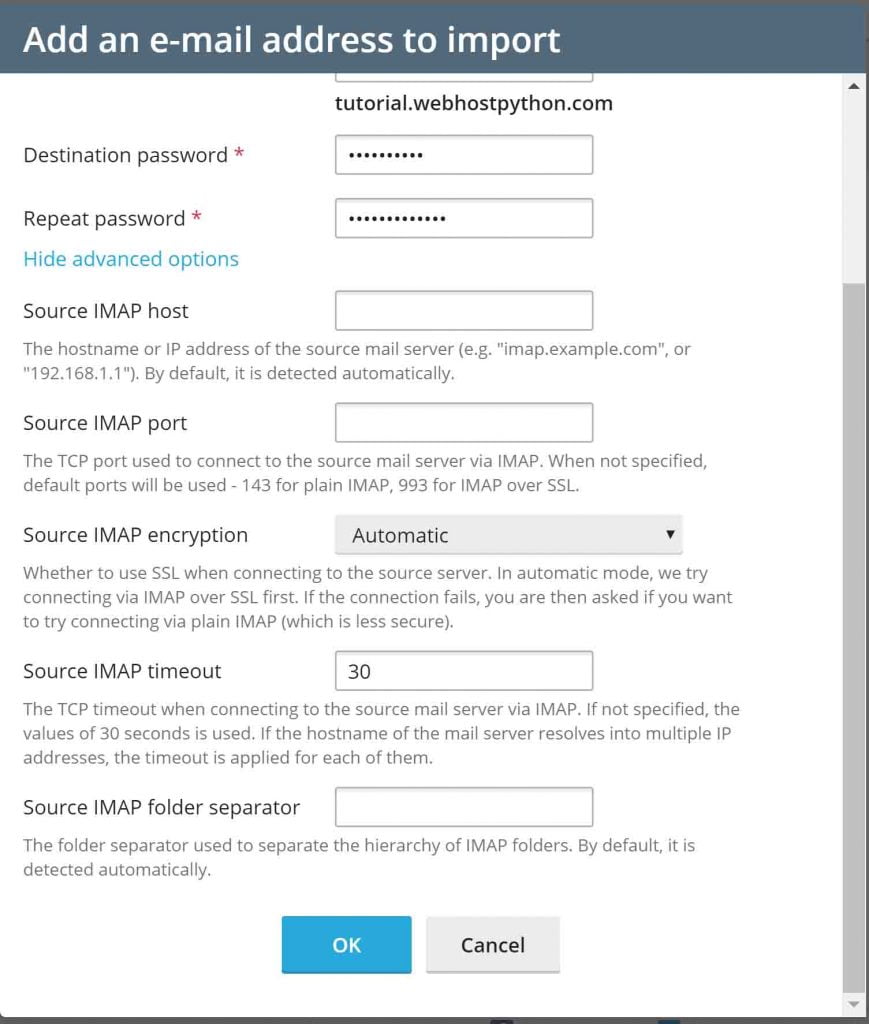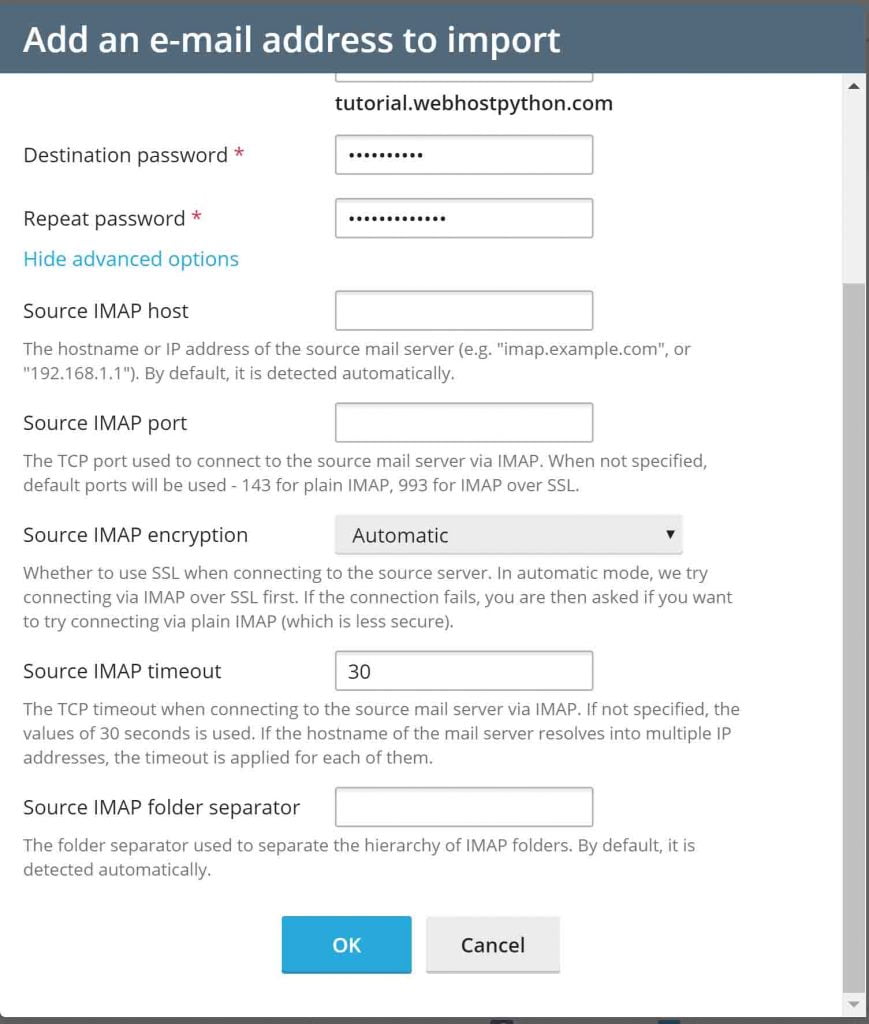 Thank you!