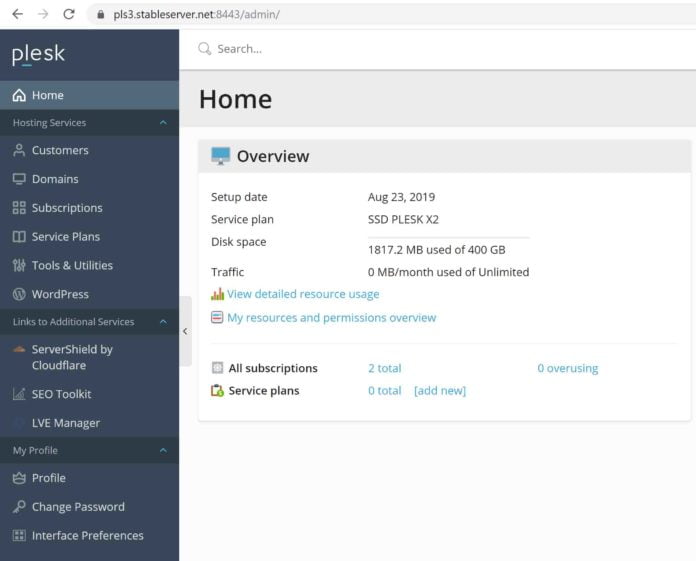 If you have a Plesk resellers account here with us and are used to using WHM, things may seem a little confusing at first. Once you get the hang of it though, you will see just how powerful and versatile Plesk is. One of the most common questions we get is "How do I create a new account like I would in WHM for a new customer". This is easy.
First, log into your Plesk panel. On your homepage, click on "Subscriptions". This will show you a list of your 'cPanels' for a lack of a better term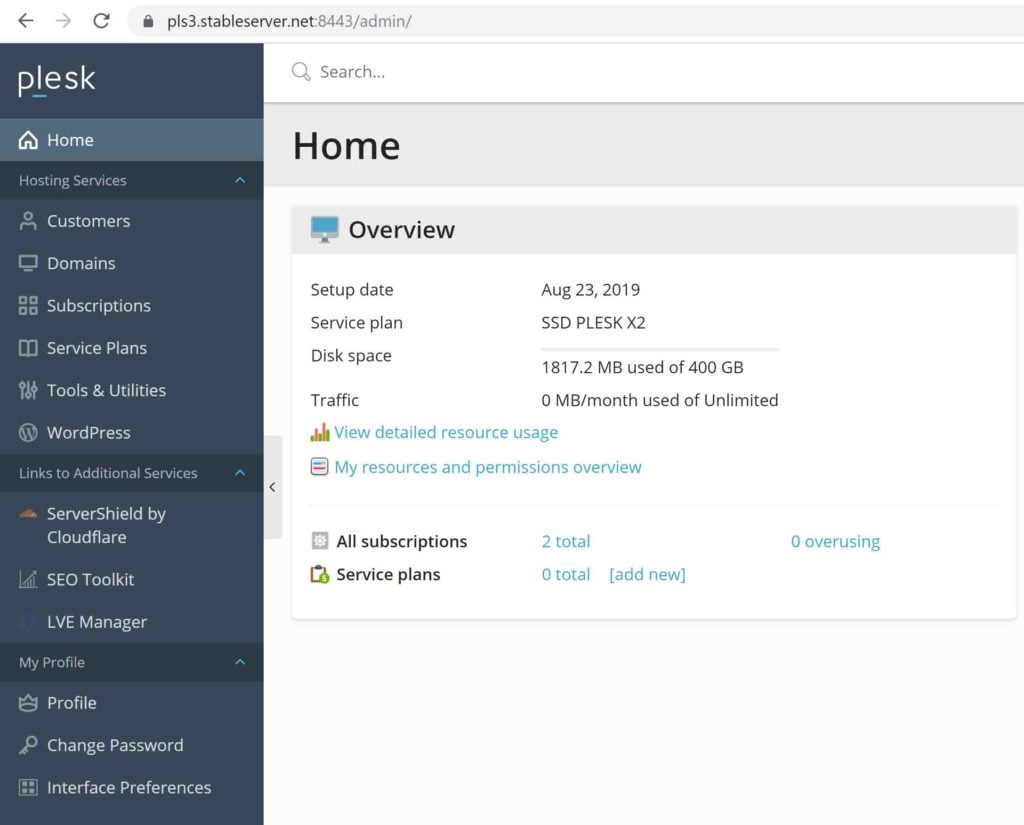 On this next screen click on "Add Subscription", the equivalent to "Create a new cPanel account"
Now fill out the name of the domain, the username and the password for this new "cPanel" account.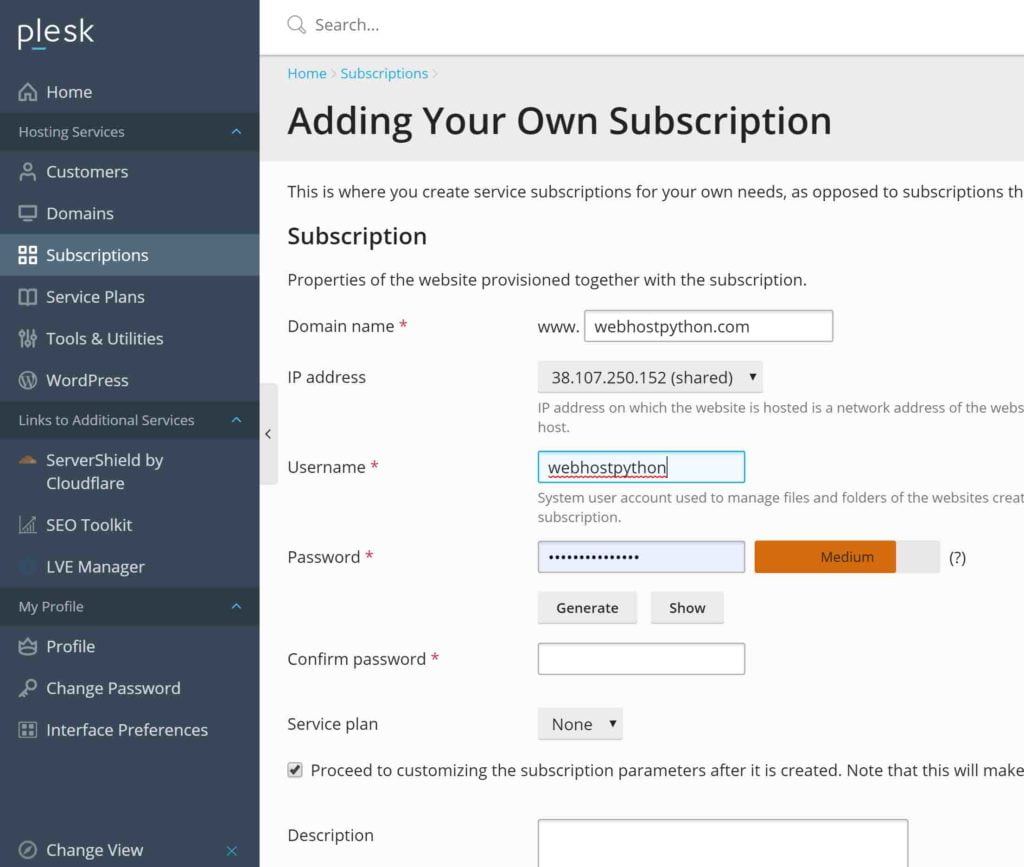 If the domain is already pointing to the server, you can select "Secure the Domain with LetsEncrypt". Then click on okay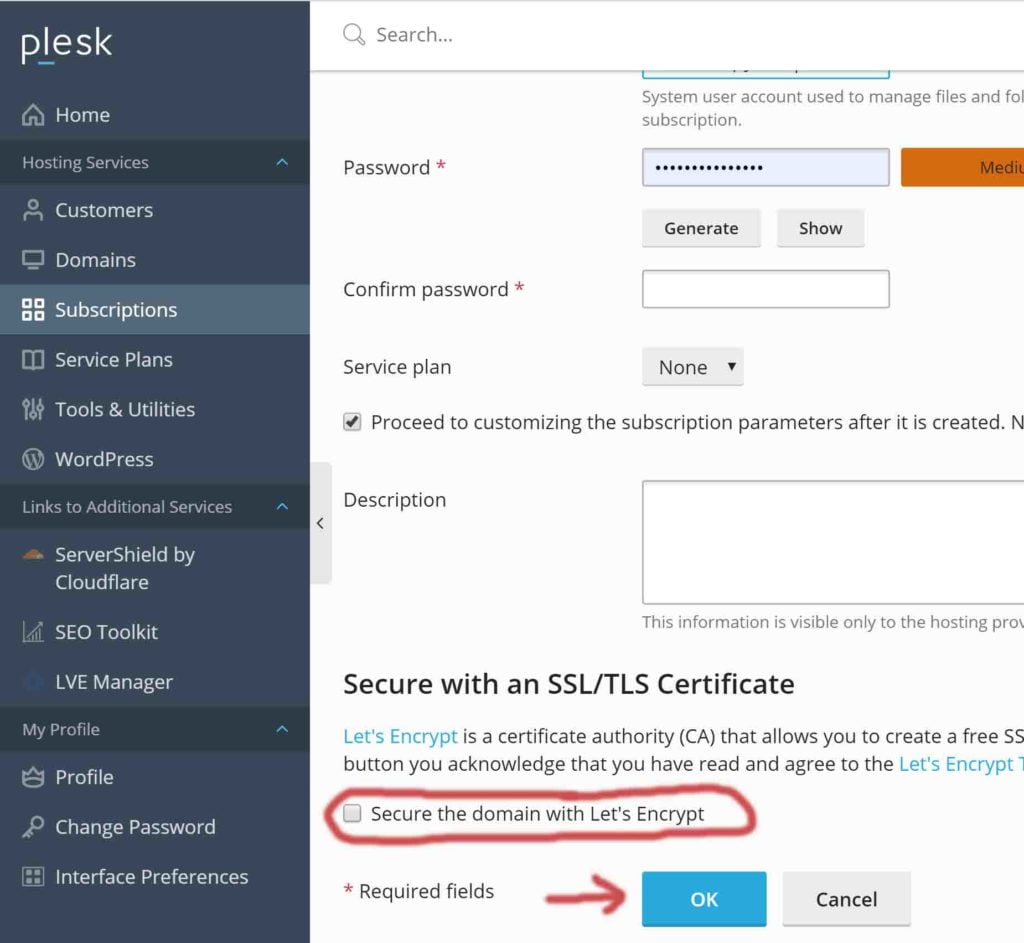 That's it! Now you can list your Subscriptions and you will see it listed there. OR, you can log into that individual control panel that you just created by going to your plesk panel login page that you yourself usually log into Plesk with, and log in with the credentials you just created for this domain. You can also give your customer his or her newly created login details and they can now access their own "cPanel" and FTP with those credentials.
Thank you!