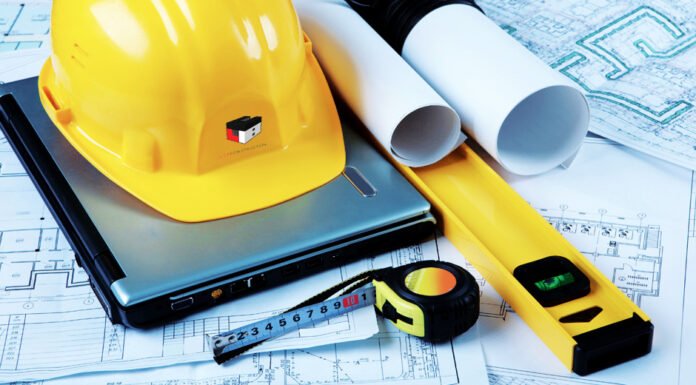 So you have a new website you want to design for a client but the client doesn't want his or her website going down while you work on a new design. What do you do?! This is where you would create what is called a "staging" area to create a new website that does not interfere with your clients new website. Follow this tutorial, and the control panel that applies to you, and you will see how easy it is to do this
Login and go to subdomain
The first thing we need to do is create a subdomain such as "staging.yourcustomerswebsite.com" where you will build the new website.
Note! If your customers domain is currently pointing to another web hosting company such as wix while you work on their site, please do these below steps using a domain you own yourself that is pointed to our server. You will create the subdomain there.
For example: You if you own Jimswebsitedesigns.com, you will log into that domains control panels and do these steps
Log into the control panel of the account you will be creating this staging subdomain for and then click on Sub domains
For cPanel:
For DirectAdmin: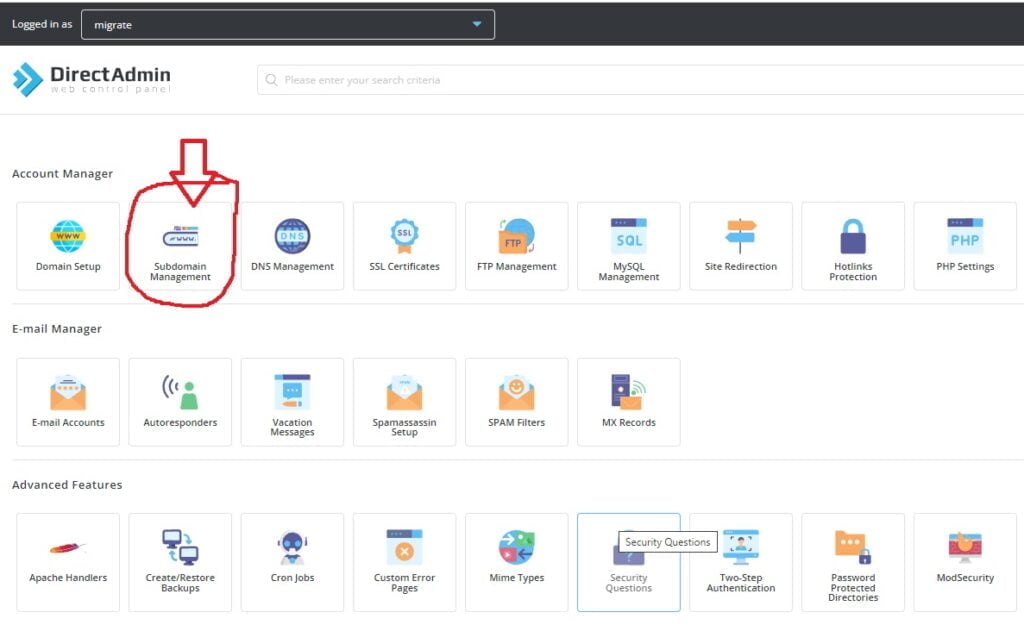 2. Create the Sub Domain
Now in this menu, for cPanel you ONLY type in the field labeled "subdomain" as seen in this screen and then click on 'create'. Everything else is auto filled in for you and should be left the same
For cPanel: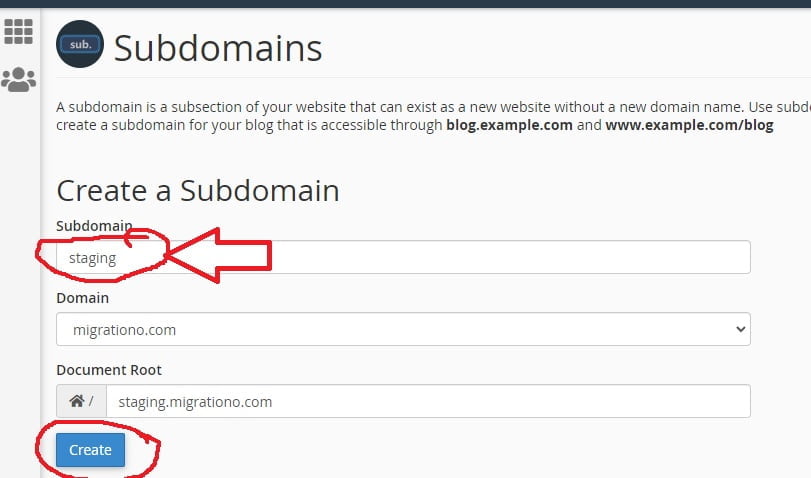 For DirectAdmin: (First click Add Subdomain, then type in the subdomain, and click on Create)

Now that you have created the staging areas, you can now create your customers new website in these subdomains.
4: Installing WordPress
If you are going to be building a WordPress website, you can follow this tutorial that shows you how to install WordPress "The Correct way!" https://blog.webhostpython.com/2019/11/22/how-to-install-wordpress-through-softaculous-the-correct-way/ . If you're using DirectAdmin, simply skip the parts that mention cPanel
5: Moving the new web site over to the final location
So you're done building the new website and now need to overwrite the old website with the new site!
If the domain is NOT pointing here:
If the domain is still pointing elsewhere: (In other words, it still loads their wix site or their current web host provider site)
You will want to "clone" the site from the staging area to the destination. Follow this tutorial on how to do that, go directly to step 1 on this tutorial https://blog.webhostpython.com/2020/04/30/how-to-clone-a-wordpress-website-to-a-new-destination/
If the domain is pointing here:
If the website you're replacing currently resides on our servers here, you will want to first delete that old site that you plan on replacing with the new one you just built in a staging area. You can do that inside of your control panels file manager, using Softaculous, or any other method you're used to using to delete the old site.
How to use the file manager in DirectAdmin https://blog.webhostpython.com/2022/04/21/how-to-use-file-manager-in-directadmin/
How to use the file manager in cPanel
https://blog.webhostpython.com/2022/04/21/how-to-use-the-file-manager-in-cpanel/
Once you're done deleting the old website, follow this tutorial starting with step 1 to clone the staging site over to the primary final location https://blog.webhostpython.com/2020/04/30/how-to-clone-a-wordpress-website-to-a-new-destination/