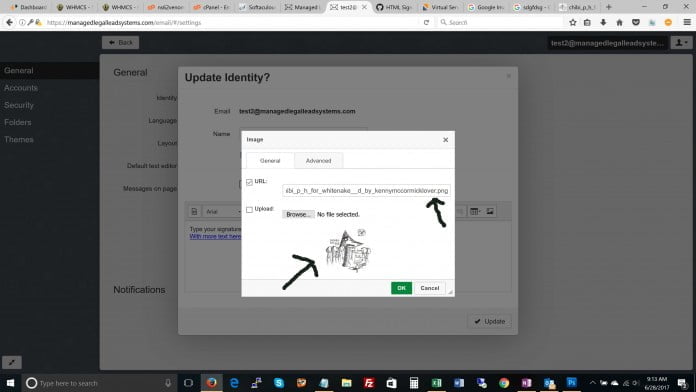 Rainloop is a very elegant, modern webmail application that is used to check email. It's available on all of our web hosting plans. If you need help installing the program, simply contact our team and we will install it for you so you can focus on checking your email and not the technicalities that come with installing a webmail application.
This tutorial shows how to add a signature to Rainloop, it's quite easy. Login to Rainloop using your email address and password. Once you're logged in, you will be taken to the home screen. Click on the avatar image to the right, and then go to settings: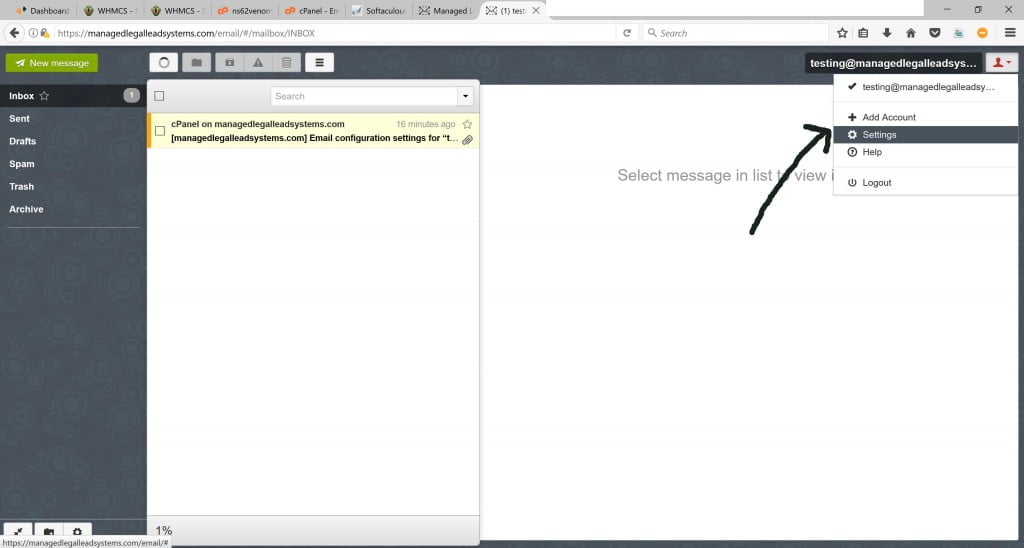 After clicking on settings, you're taken to a new screen. Click on your 'identity':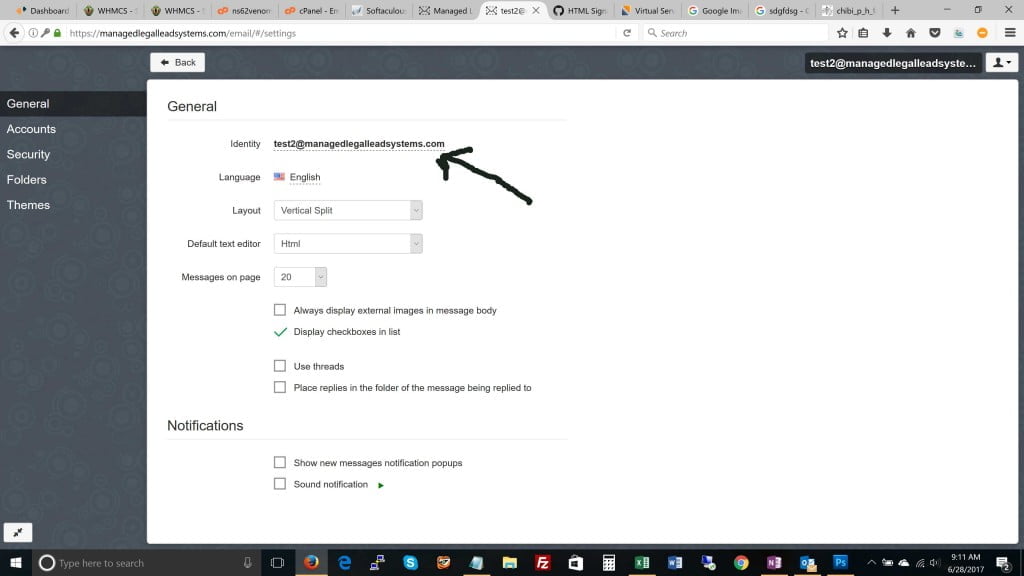 A new window will pop up that allows you to add your signature! You want to click on the little "html" button so that you're able to add images, links, etc to your signature: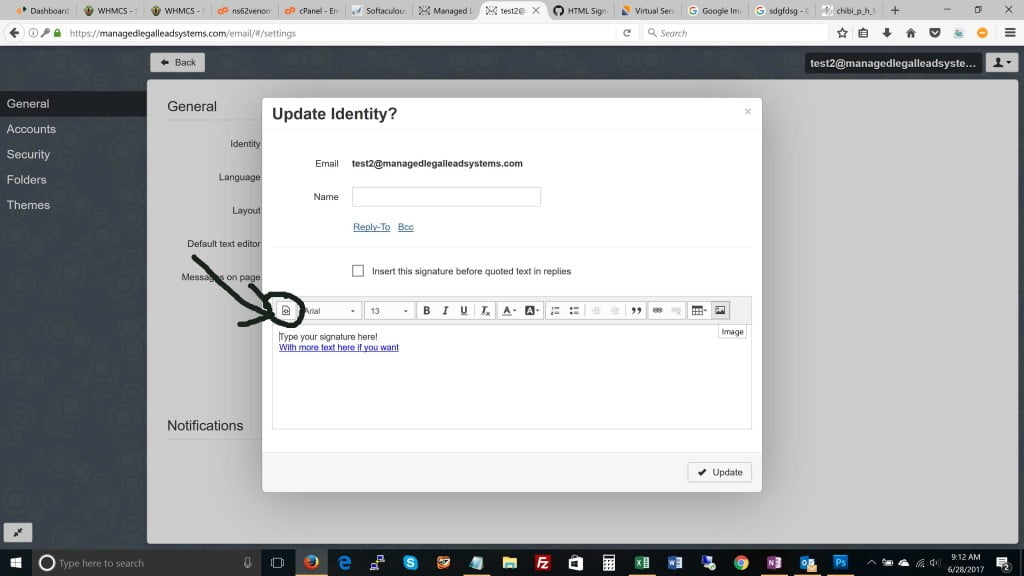 After clicking that, you will then be able to click on "images" to add images: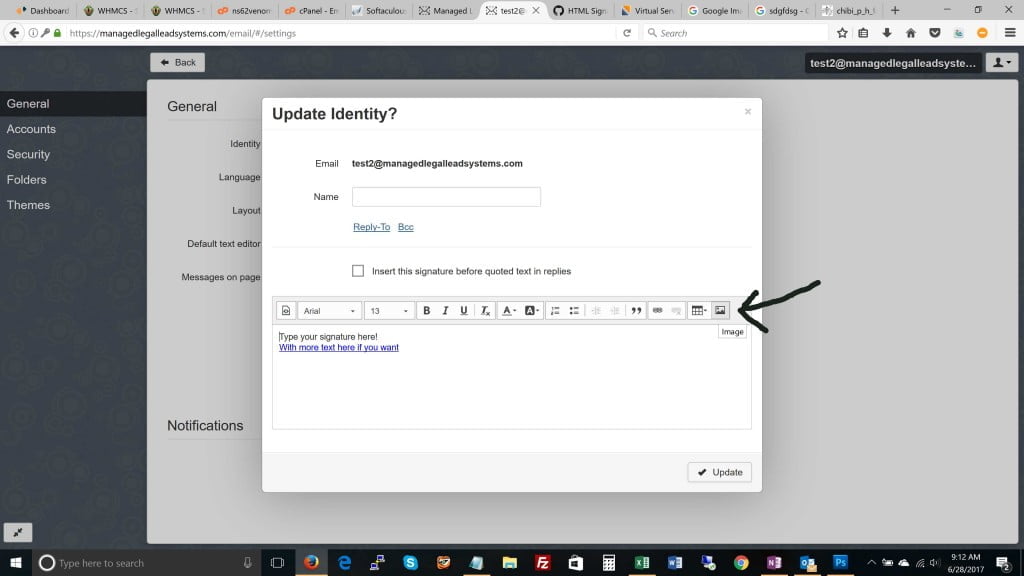 You can then either upload a file, or put in a URL to an image to add the image. Very Important: When adding the URL, you need to wait until the actual image shows up on the screen in order for it to have loaded correctly. If the image doesn't show up as it does on this screenshot here, try to click on any white area of the screen and that should do it:
Then, click on OK and you will see your signature in the box!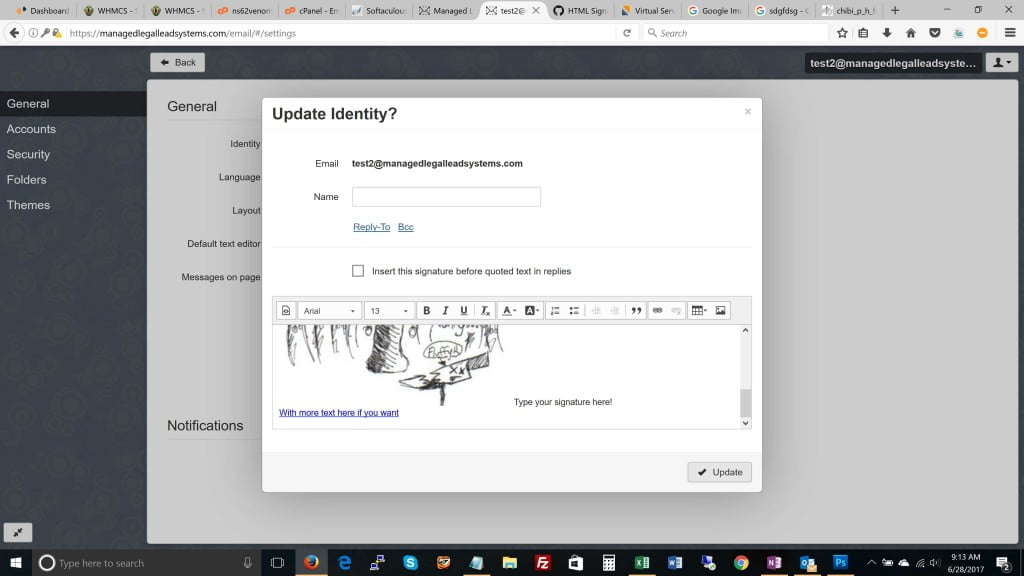 Simply click 'update' and then go 'back' to your email. You're all set! Thank you for choosing The Webhostpython Experience!