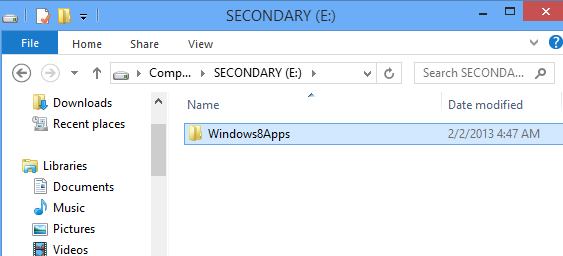 Increasing competition in the electronic market has called for more endeavors to cover the potential market. To exploit this grey area, manufacturers have introduced several low cost windows tablets, laptops, and mobile phones. Due to their low prices, these gadgets usually have less internal memory (ranging from 16 to 32 GB). It would seem that the built in memory would be sufficient for a mobile phone, but the reality is a bit different. This internal space is actually not enough to keep your personal data along with windows. In this situation, you can use external memory e.g., micro SD card or USB flash drive in your device.
If you want to install windows on your SD/Micro SD card, you must check the compatibility and quality of the memory card or USB drive with your machine. You will find that your decision to install windows on external memory is works out great and has many benefits. For instance, all the internal space is free for your documents, photos, songs, videos, and much more.
Steps for Installing Windows 8 or 8.1
Preparation of External Memory Device
Right click on the drive and select properties. Check the file system in general tab. Change it to NTFS type if the default file system was any other.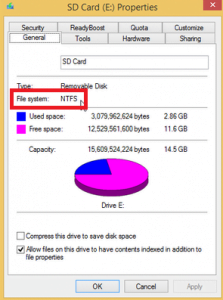 After that, format the device following the following steps:-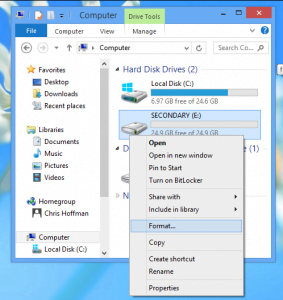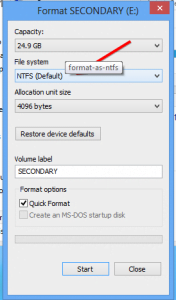 Create a folder for windows 8 apps. You can name it as per your choice.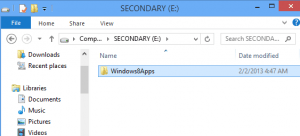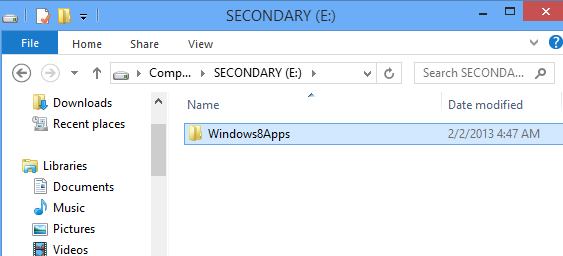 Changing Default Registry Settings
You have to open registry editor and type "regedit". After clicking to the result of your query, you need to navigate to following location:-
Consequently, you will reach to the following location:-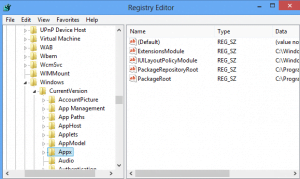 Here you need to select "Appx", right click and select Permissions. Stay vigilant while selecting "Appx" because you are about to alter the permissions:-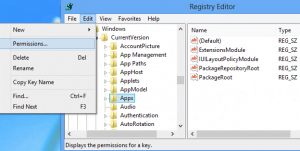 Select Advance button:-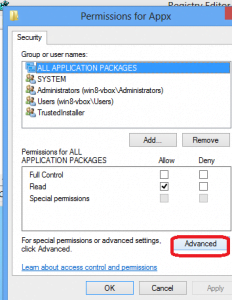 Follow the link "change"

Now first write "Administrators" in the box and then select the button "change names"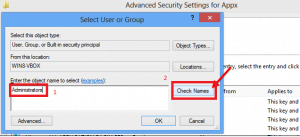 Tick the check box of "replace owner on subcontainers and objects"

After that, go back to the permissions for "Appx" and select the button "Administrator" and tick the check box of "Allow".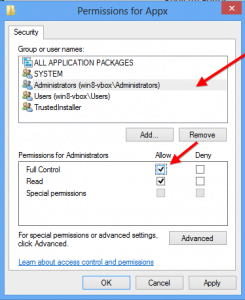 In the option of "Appx" select the packageroot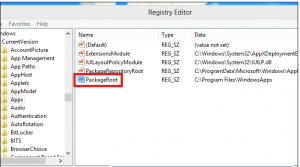 Write the path of the folder you created in your external disc as exemplified below:-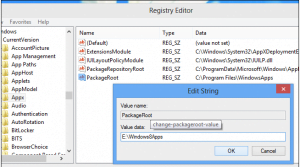 You are done! You just need to restart your device because the new settings will not be effective until you reboot your machine.